Employee Relations:  As a neutral 3rd party we provide guidance in investigating workplace issues/complaints pertaining to violation of policy and or law.
The services consist of:
Consultation with the business leader to better understand the nature of the business as well as the issue/complaint

Conducting on site interviews with individuals who were identified in the complaint

Gathering supporting evidence

Compiling a Summary Report of the findings

Providing guidance and recommended action steps
Policy Development: We custom design policies and employee handbooks based on the size and culture of the business.  Every effort is made to ensure the policies are in compliance with applicable employment laws.
Top 10 Recommended Policies:
At-Will Employment

Equal Employment Opportunity

Workplace Bullying/Harassment/Discrimination/Retaliation

Time-Off includes jury duty and witness service

Family Medical Leave Act (FMLA) 50 or more employees

Military Leave/Military Family Leave

Attendance/Punctuality

Computer, Technology and Communication

Social Media

Standards of Conduct
Employee Handbook will contain the recommended policies and will be customized with additional policies to be in alignment with the culture of the company and nature of the business.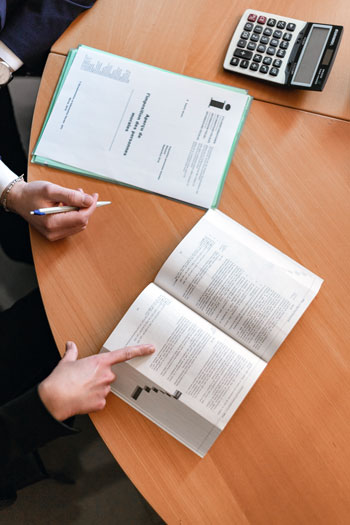 HR Projects: Drive and deliver on HR projects from initial concept to launch.
Job Descriptions are not required by law but they can be a useful tool for practical and legal reasons.  They are a useful communication tool to assist with the interactive process required for a reasonable accommodation, in determining salary levels as well as whether the employment status is exempt or nonexempt in accordance with the wage and hour laws. Customize job descriptions will include the summary of the job, essential functions, qualifications, requirements, and physical demands.

HR Audit is a comprehensive review of policies, procedures, and record keeping necessary to be in compliance with ongoing changes of laws and regulations. The audit may consist of review of the employee files, employee relations, termination files, medical files, and I-9 forms.

Disaster HR Recovery Plan is critical in order to sustain business operations. We can assist in the development of a recovery plan that addresses back up of HR files, crisis communications, employee assistance, telecommunicating arrangements, determining essential personnel, transportation services, employee compensation and contingency staffing plan.

Human Resources department start-up can be very daunting but a necessary component for the future growth of the business. We can assist you with the HR staffing plan, HR budget, job descriptions, employee handbook, employment posters, hiring procedures, personnel files and performance evaluation process.

Exit Interviews is a useful tool in retrieving employer property and an opportunity to learn how to improve the employment experience for other employees. We can assist the business in developing an effective exit interview process that will provide the employer with useful information so that they can apply it to prevent further turnover and improve morale.